Our Team
Moffett Orchards Ltd is one of the largest family owned and operated
orchards in Hawkes Bay, New Zealand.
Quality, consistency, reliability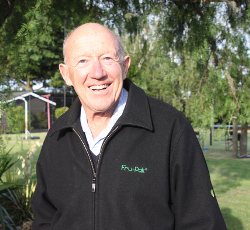 Jonathan Moffett
Director, Senior Advisor
Jonathan has been producing and marketing fruit for the past 45 years. He spent 9 years on the NZ Apple & Pear Marketing Board and has been the chairman of Fruitpackers (HB) Cooperative Ltd since 1982.
Email: moffetts@xtra.co.nz
Office: +64 21 536 950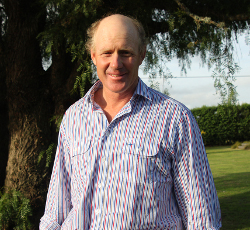 Jonty Moffett
Director, General Manager
Jonty gained his apprenticeship as a mechanic and completed a diploma in horticulture. He co-founded Moffett Orchards Ltd in 1997 and now oversees the operation of the business.
Email: jontymoffett@gmail.com
Office: +64 21 446 257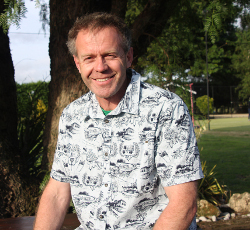 Joe Moffett
Director, Marketing Manager
Joe graduated as a Mechanical Engineer. He returned to the orchard in 1999 to manage the packing and marketing operations of the business, local and export.
Email: joe@moffetts.co.nz
Office: +64 21 620 645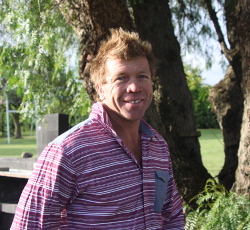 Sean Moffett
Director, Cropping Manager
Sean gained his apprenticeship as a carpenter and worked as a builder before returning to the orchard in 2003. He overseas 100ha of watermelon, rock melon, sweetcorn, maize and zucchini crops.
Email: sean@moffetts.co.nz
Office: +64 21 379 776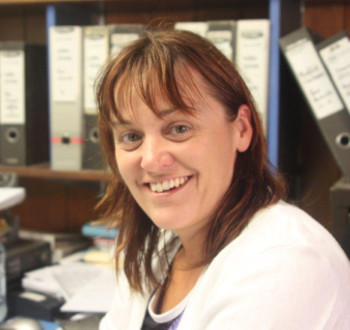 Sarah Walker
Office Manager
Sarah has worked as an assistant account for 18 years. She joined Moffett Orchards in 2008 and is responsible for running all aspects of administration.
Email: sarah@moffetts.co.nz
Office: +64 6 879 7985
Mobile: +64 27 309 5339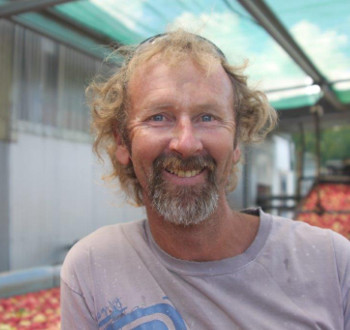 Haydn Merry
Orchard Manager
Haydn completed his cadetship in horticulture and has worked in the industry ever since. He joined Moffett Orchards in 1995 as a foreman and now manages 90ha of pipfruit.
Office: +64 27 551 1558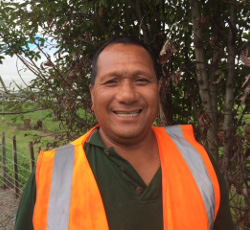 Teni Fameitau
Staff Supervisor
Teni was born in Tonga moving to New Zealand in 1996. Teni is the first point of contact for the seasonal staff. He is responsible for communicating with and supervising the work of the seasonal staff.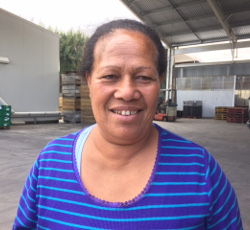 Maile fameitau
Staff Liaison
Maile was born in Tonga moving to New Zealand with her husband Teni and their family in 1996.  Maile organises the seasonal staff and supervises the workers in their various roles.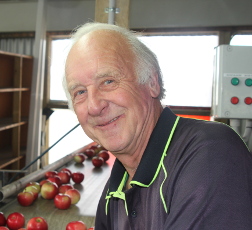 Kevin Milne
Packhouse Manager
Kevin worked in production management for 23 years before he joined Moffett Orchards in 2006. He is responsible for co-ordinating the packing and shipping of produce for the local market.
Email: packhouse@moffetts.co.nz
Office: +64 27 620 6465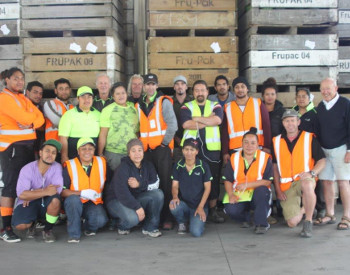 Packhouse Team
Packhouse processing
Our packhouse team are second to none, hard working and diligent. They care that our produce is seen at its best.